CURRIED AWAY :
 The Best of Indian Curries and Biryanis
Curried Away is a Manila-based restaurant that offers authentic South Indian cuisine. Their delectable offerings reflect the flavors of Tamil Nadu, a region know for its distinct and interesting blend of spices and ingredients.
​​​​​​​
Logo and Brand Identity




Packaging Design


Brand Guide
The challenge was to create a brand identity that could "curry you away" to India. A visual language that reflects both India's culture and cuisine - bold, vibrant, rich, fresh, and authentic.
In order to showcase the richness of South Indian cuisine and bring a bit more personality to the brand, we created elements, icons, and patterns inspired by the region's local spices and their famous Athangudi tiles. These handcrafted tiles are a unique and sophisticated expression of their culture and trade, and a testimony to their rich heritage.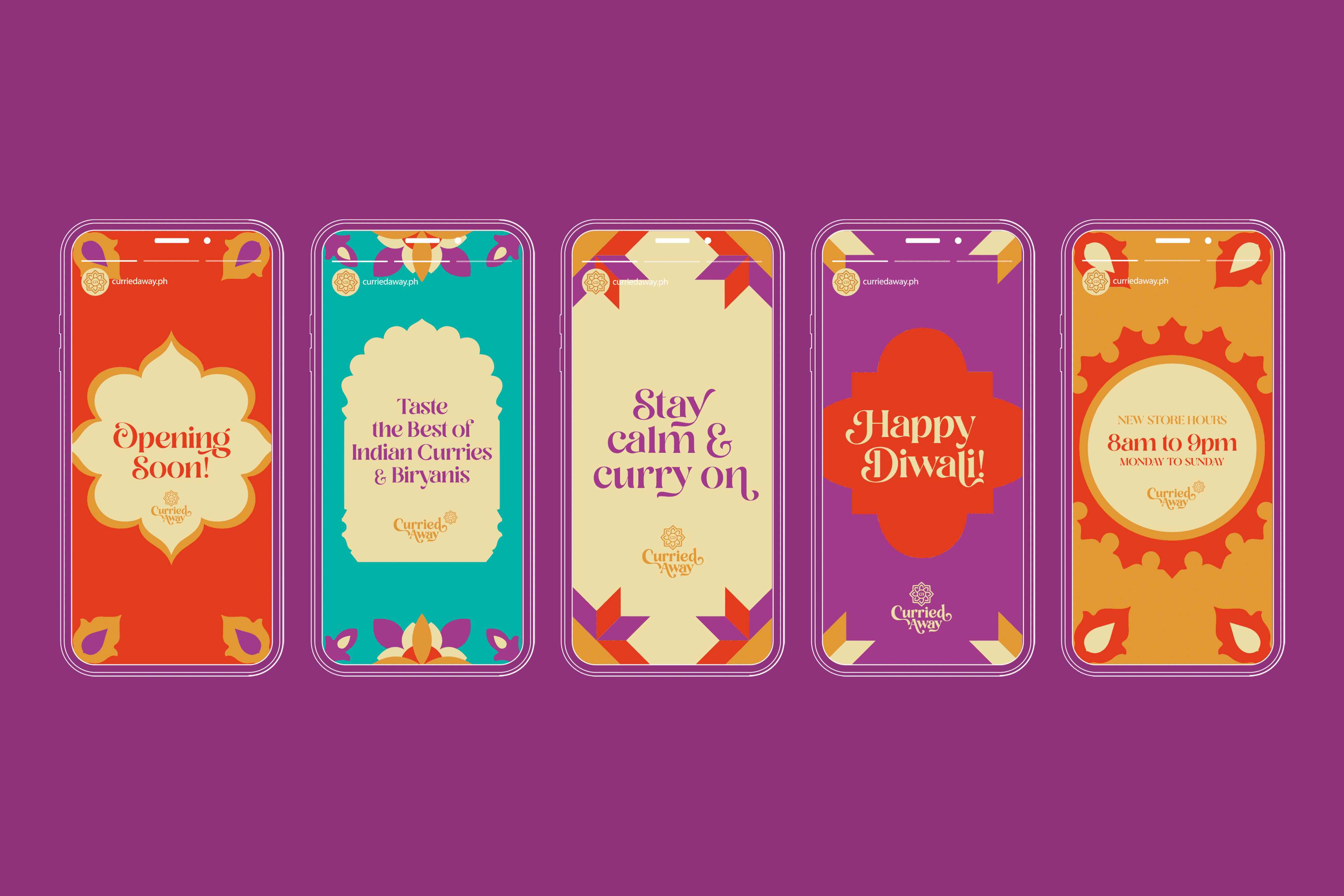 NEED HELP WITH YOUR BRAND?
Reach us at

hi@kintalcreativestudio.com

or leave us a message here.